Grand Theft Auto: San Andreas (GTA SA) adalah salah satu permainan video yang paling ikonik dan populer dalam seri GTA.
Dirilis pada tahun 2004, permainan ini mengambil latar belakang fiksi di negara bagian San Andreas yang terinspirasi oleh California dan Nevada.
GTA SA menawarkan pengalaman gameplay yang mendalam dan menghibur dengan berbagai macam misi yang menarik. Dari aksi kejahatan hingga perang geng, pemain akan terlibat dalam petualangan yang penuh dengan aksi dan drama.
Misi Los Santos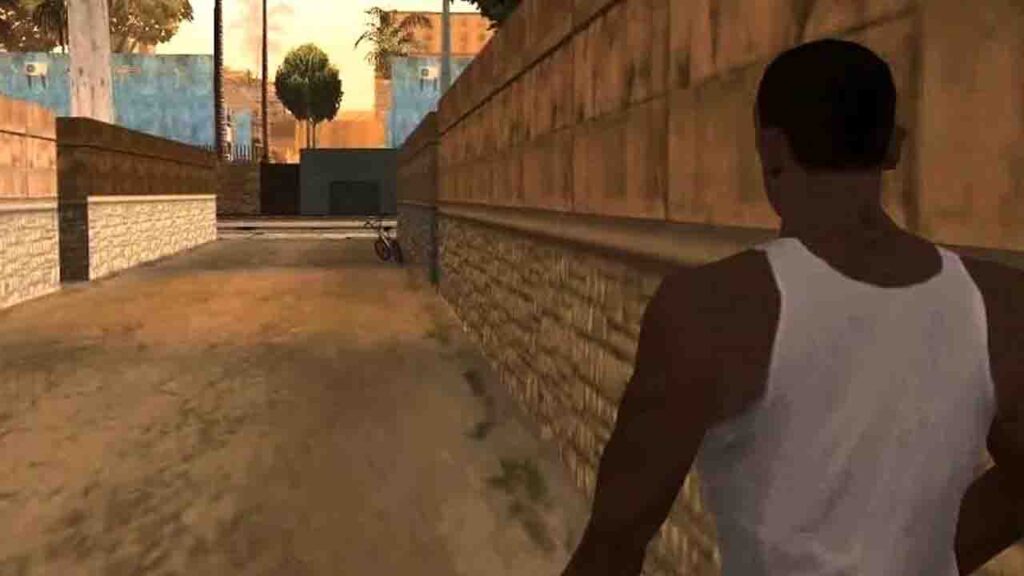 In the Beginning
Big Smoke
Tagging up Turf
Cleaning the Hood
Drive-Thru
Nines and AKs
Drive-By
Sweet's Girl
Cesar Vialpando
Doberman
Los Sepulcros
Reuniting the Families
The Green Sabre
OG Loc
Running Dog
Wrong Side of the Tracks
Just Business
Ryder
Home Invasion
Catalyst
Robbing Uncle Sam
Life's a Beach
Madd Dogg's Rhymes
Management Issues
House Party
Burning Desire
Gray Imports
High Stakes, Low Rider
Misi Countryside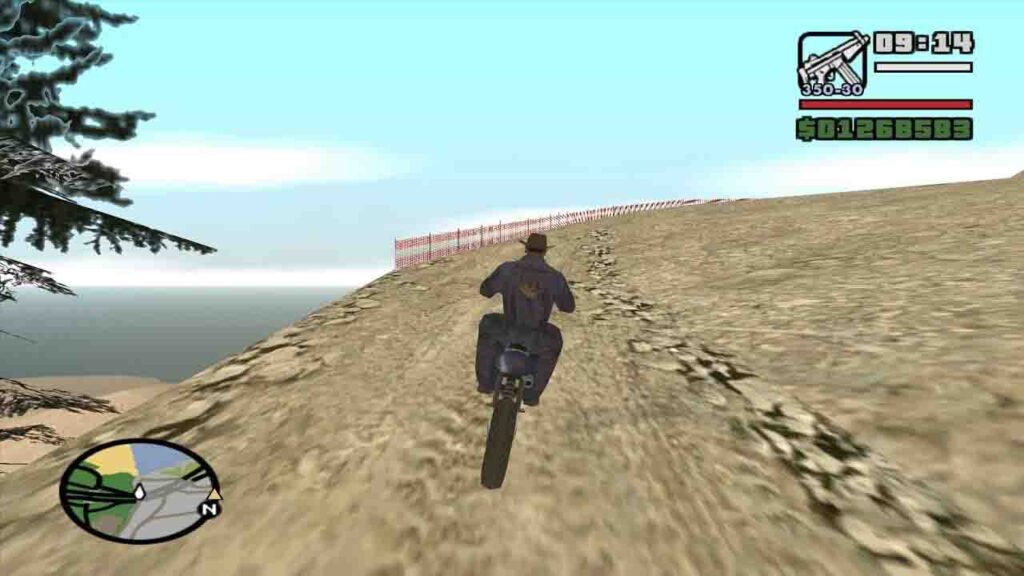 Badlands
First Date
Tanker Commander
Against All Odds
Local Liquor Store
Small Town Bank
Body Harvest
Are You Going to San Fierro?
King in Exile
Wu Zi Mu
Farewell, My Love
First Base
Gone Courting
Misi San Fierro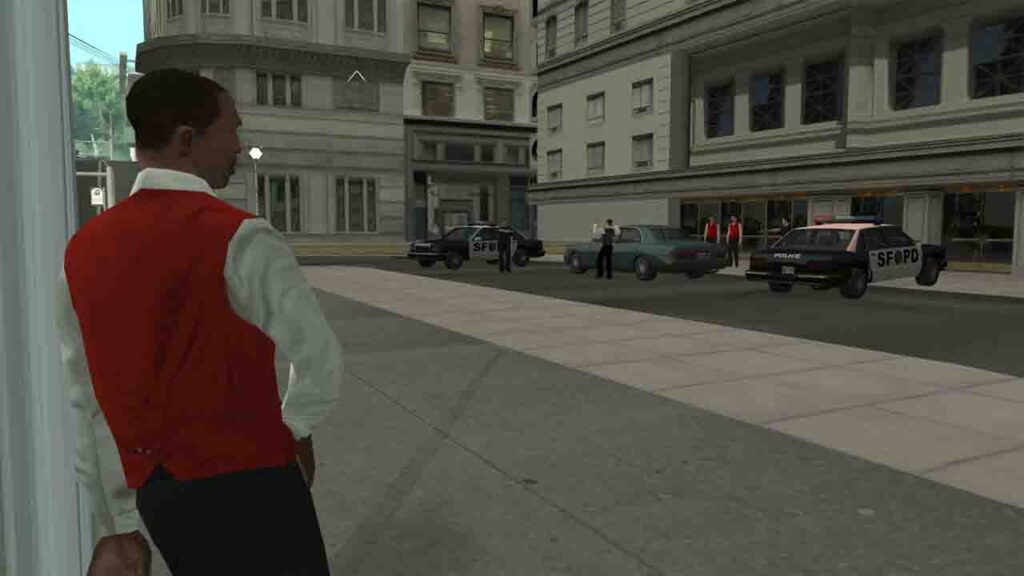 Wear Flowers in Your Hair
555 We Tip
Deconstruction
Photo Opportunity
Outrider
Ice Cold Killa
Pier 69
Toreno's Last Flight
Yay Ka-Boom-Boom
Jizzy
T-Bone Mendez
Mike Toreno
Snail Trail
Mountain Cloud Boys
Ran Fa Li
Lure
Amphibious Assault
The Da Nang Thang
Air Raid
Supply Lines
New Model Army
Beefy Baron
Back to School
Zeroing In
Test Drive
Customs Fast Track
Puncture Wounds
Misi Las Venturas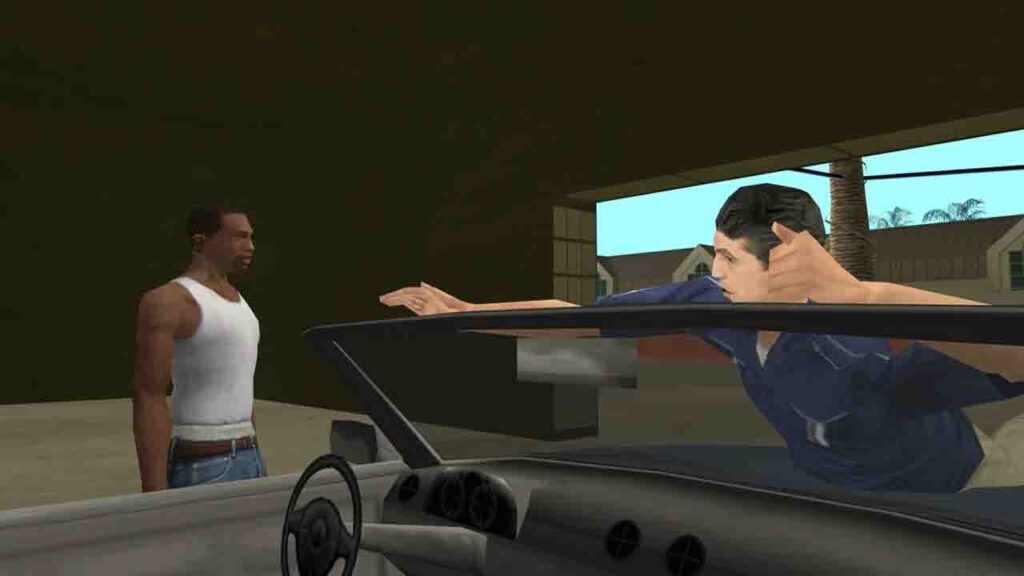 Fender Ketchup
Explosive Situation
You've Had Your Chips
Don Peyote
Fish in a Barrel
A Home in the Hills
Intensive Care
The Meat Business
Freefall
Saint Mark's Bistro
Madd Dogg
Misappropriation
High Noon
Architectural Espionage
Key to Her Heart
Dam and Blast
Cop Wheels
Up, Up and Away!
Breaking the Bank at Caligula's
Misi Los Santos (Ending)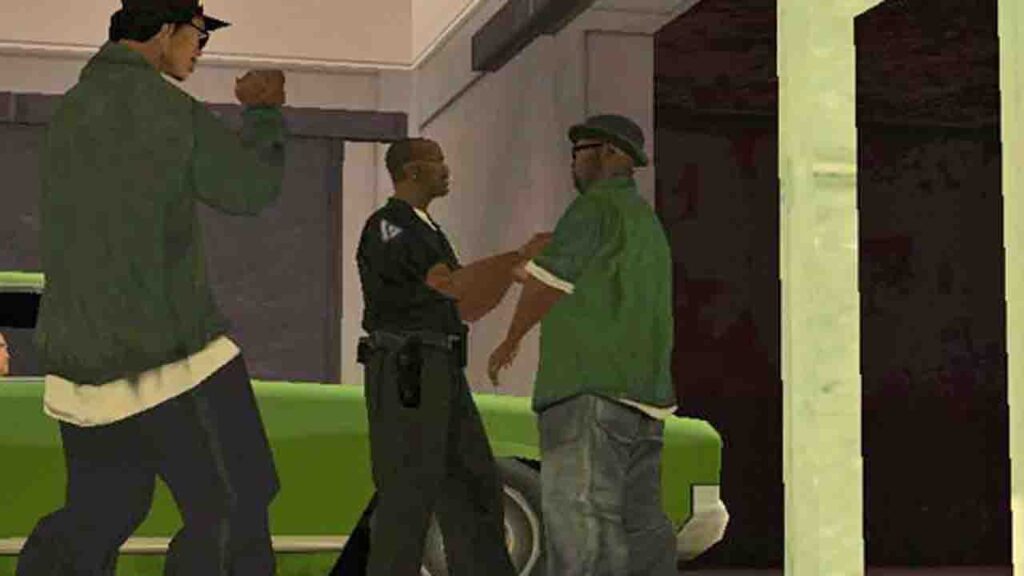 Vertical Bird
Home Coming
Cut Throat Business
Riot
Beat Down on B-Dup
Grove 4 Life
Los Desperados
End of the Line
Penutup
Daftar misi dalam GTA SA memberikan pengalaman gameplay yang tak terlupakan bagi para pemainnya. Dari awal hingga akhir permainan, misi-misi tersebut menuntun pemain melalui jalan cerita yang menegangkan dan melibatkan karakter yang kuat.
Dengan kombinasi yang sempurna antara tindakan, cerita, dan kebebasan eksplorasi dunia terbuka, GTA SA tetap menjadi salah satu permainan yang disukai dan diingat oleh banyak orang hingga saat ini.
Tidak diragukan lagi, GTA SA berhasil menciptakan warisan yang abadi dalam industri permainan video dan akan terus dikenang oleh para penggemarnya.